NEWS FLASH GIRLS SCOUTS TROOP 40297 PACKS 215 BACK PACKS OF FOOD FOR THE NORMAL INC. POWER PACK /MICAH BACK PACK PROGRAM IN 30 MINUTES. Click Here For More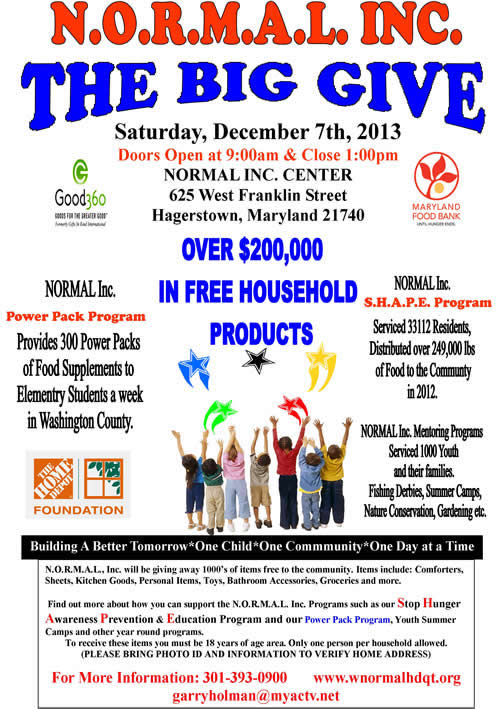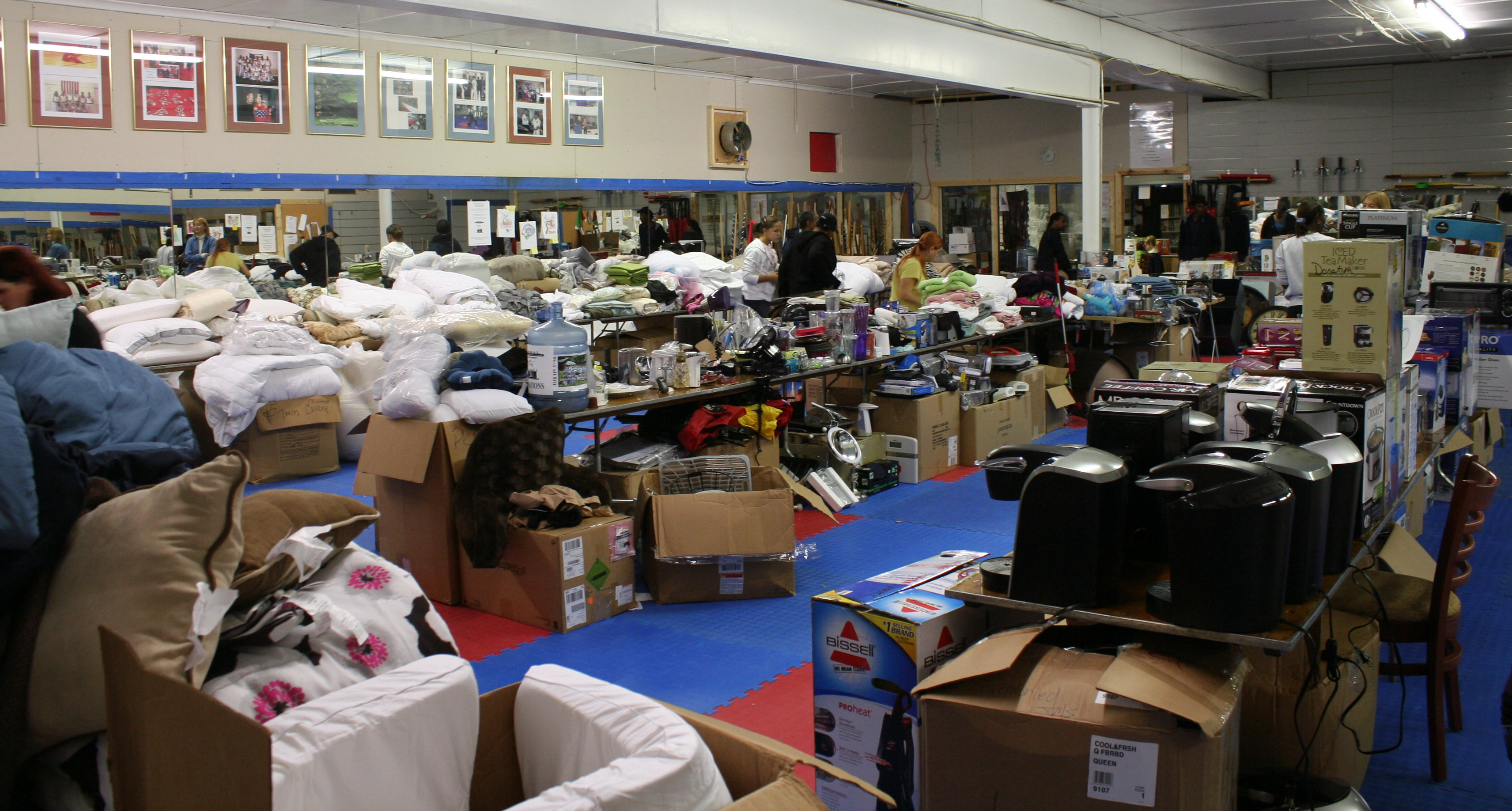 The Big Give returns December 7th with free household products. Thanks to area churchs, MD Food Bank, and a strong group of volunteers NORMAL Inc. has had a very busy July 2012-July 2013 fiscal year. NORMAL serviced 33112 tri-state residents and gave away over 249,000 lbs donated food and over $650,000 in household products.The Big Give Program Information (EVENT FLYER CLICK HERE)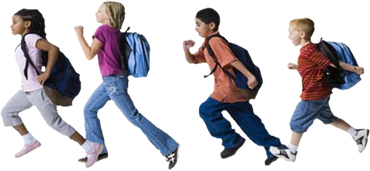 NORMAL Inc. Gears Up for the 2013-2014 school year Power Pack Program inconjunction with Micahs Back Pack.
HARC Executive Director Cathy Powderly and numerous other churches and organizations on August 6th held their planning meeting and laid out some goals and objectives for the 2013-14 school year. The MD Food Bank has again provided assistance in making this program a success according to participating organizations.
During the 2013 school year, the Backpack program experienced a 40% increase
in the number of weekly backpacks provided. At the beginning of April 2012, 318 backpacks were provided compared to 533 backpacks provided at the beginning of April 2013-an increase of 215 backpacks. NORMAL INC Power Pack Program Provided 215 of the backpacks delivered weekly.
The success of the backpack program is only achieved with good communication and organizations collaborating to reach a common goal. See the Washington County Schools 2013 Report to see the results of the collaboration. CLICK HERE